Motorbike stopover in Trièves
Our hotel is on the Route des Alpes linking Grenoble to Nice
It is ideally located for a quality stopover to enhance your trip. In summer, enjoy a cool break thanks to our swimming pool and our wooded park. During winter, enjoy a warm break and meal at the Sans Souci which is renowned for its tasty and hearty dishes.
Closed motorcycle parking (accommodates 40 motorcycles), recommendations for rides and local motorcycle itineraries. All year round, we offer a caring and warm welcome to the two-wheelers.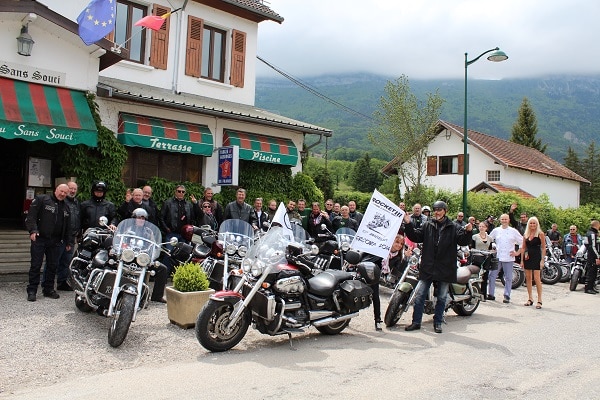 RN 75 The Touristic Route
This route links Grenoble to Nice and was classified as Route Nationale until 2006.
For a long time, this route was the main North-South axis between Châlons sur Saône and Sisteron, or more specifically Aspres-sur-Buech via the famous Pass of Lus la Croix Haute.
The drive through Monestier de Clermont, reaching the Pass of the Tau, signals that you are on the doorstep of the Trieves. From this point, an incredibly beautiful landscape reveals the Grand Vermont (highest Vercors peak at 2,341m) and the Trièves plateau with the Taillefer and Dévoluy in the background.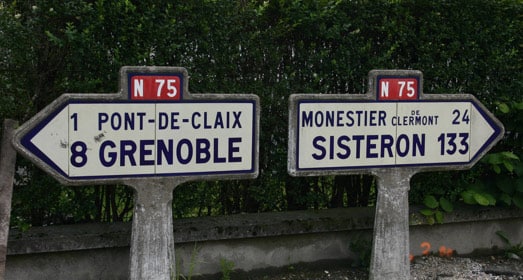 Gourmet table on the Route des Alpes
"Au sans Soucis" is renowned for its generous gourmet cuisine.
The restaurant welcomes you for your lunch or dinner breaks to pleasantly enhance your journey.
Its cuisine is tasty and authentic. Its terrace, park and surrounding landscapes are beautiful. The swimming pool is refreshing during summer.
Here, "after effort comes comfort" takes on its full meaning.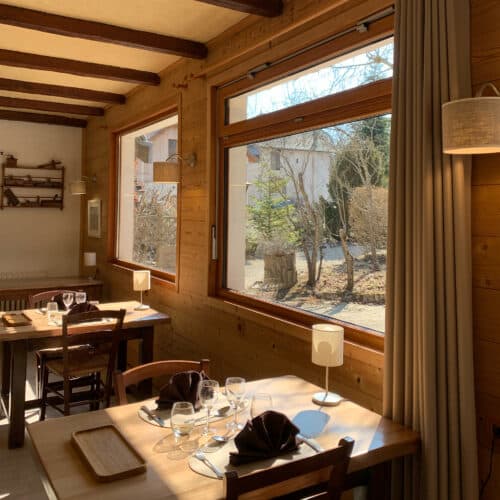 Motorcycles and bicycles can be parked overnight in a closed garage on request.