The pleasure of homemade food
The story started earlier than 1934, in Julia and Léon MAURICE's family house. It was called the Lake Hotel in reference to the pond that fed the sawmill run by Léon. In 1934, Julia and Léon decided to set up the hotel restaurant you can see today and gave up the sawmill as time went by.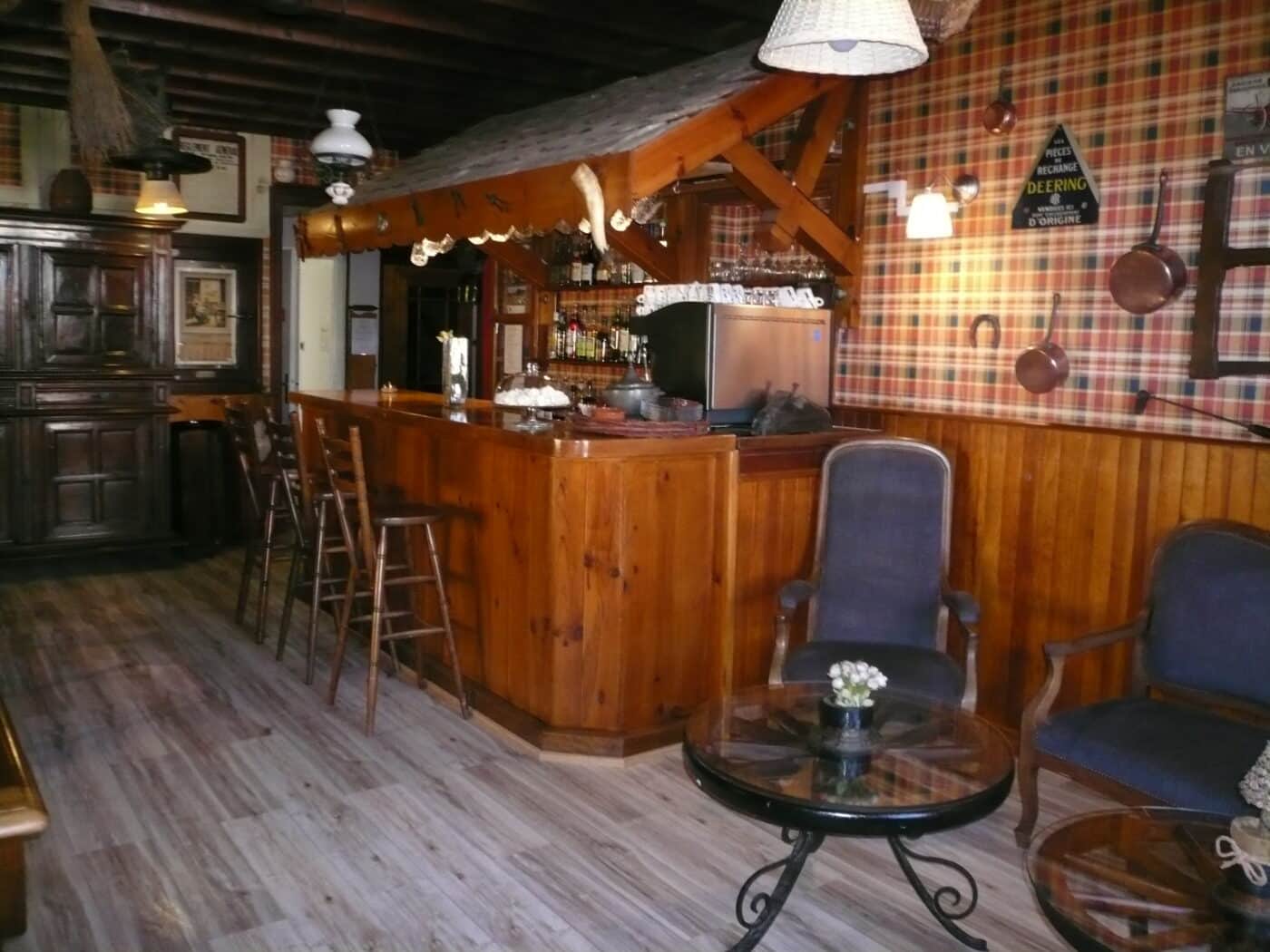 Henri, Julia and Léon's son, and Jeanne, his wife, have helped develop the reputation of the hotel restaurant Au Sans Souci. Henri and Jeanne changed the name of the hotel, because guests would come with their boats, thinking they could use the pond!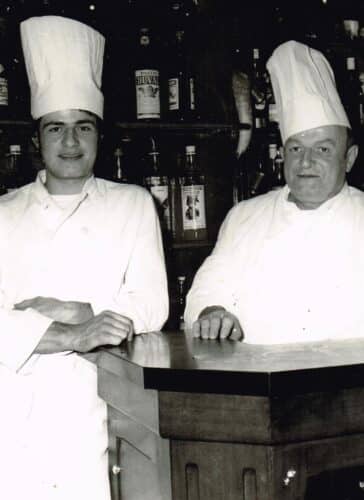 Fréderic and Michelle modernised and stabilised the business

Today, it's the fourth generation: Julien and Estelle who ensure your complete satisfaction.
Julien was lulled by the pleasure of giving pleasure. Julien passed his CAP (vocational training certificate) with flying colours in 1995. He then continued his studies and passed his Brevet Professionnel and his Brevet de Maîtrise. He permanently joined the family business in the years 2000 after having worked with Mr. Chibois in Grasse and Mr. Megean in Megève.
Julien made it a point of respecting home-baked cooking by working as much as possible with local products and with direct distribution. Assisted by his team, he controls the whole process of creation, from bread to ice cream reconnecting with flavours from your childhood and/or revisited dishes.
His wife, Estelle, accompanies him in this wonderful adventure and warmly welcomes you to the hotel and restaurant.
In 2014, Julien decided to update the family business logo by promoting the family history. Ben Bert's cartoon was born.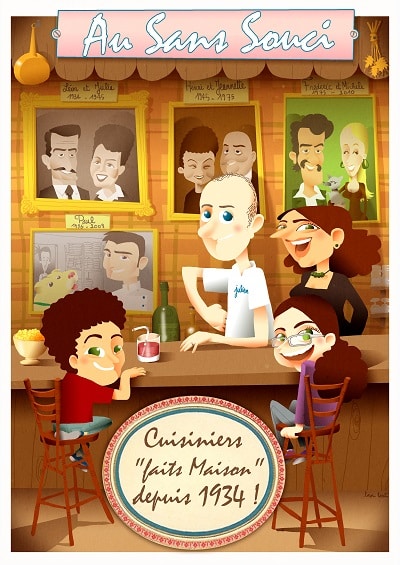 In the background of the paintings, you will notice Julien's great grandparents, grandparents and parents as well as his brother Paul who is also a chef.
Estelle and Julien are standing behind the bar alongside their children, Julia and Antoine.
If you look closely, here even the chefs are homemade … What more to say!